COCAINE AND JUSTICE FOR ALL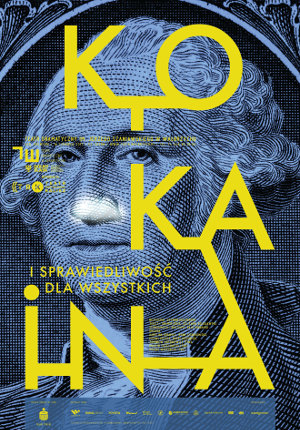 PREMIERE:
16th June 2017 / SMALL STAGE
text: Żelisław Żelisławski
direction: Szymon Kaczmarek
scenography and costumes: Kaja Migdałek
photos: Bartek Warzecha
cast: Karolina Krawiec, Irena Sierakowska, Michał Kosela, Rafał Kosowski, Zbigniew Antoniewicz [TBK], Marcin Trzęsowski [TBK], Michał Wierzbicki [TBK]
Inspiration: Richard Davenport-Hines "The Pursuit of Oblivion: A Global History of Narcotics, 1500–2000", Tom Wainwright "Narkonomics", Luca Rastello "I Am the Market: How to Smuggle Cocaine by the Ton, in Five Easy Lessons".
One dollar invested in cocaine production generates 1000 dollars profit.
Dealing of this substance is a free market in its pure form, lacking in regulations and limitations.
If all money connected with narcobusiness was removed at a moment from global economy, the whole counties would collapse, a dozen or so percent of global cash resources would disappear.
A question arises: how it is possible cocaine is such a profitable product?
It is possible, because farmers in Columbia or Chile work for a little more than a penny.
Or for nothing.
Processors, agents, further agents and tradesmen became beneficiaries of the golden business,
likewise with coffee, toys, bananas and T-shirts of popular brands.
The Drama Theatre wants us to give it some thought.
Coproduction with Wojciech Bogusławski Theatre in Kalisz.
A task co-financed from the wherewithal of Lover Silesian Voivodship budget.
Z powodu ochrony przed spamem Twój komentarz zostanie wyświetlony po akceptacji przez administratora strony.