BEING DR STRANGELOVE (or how I learned to stop being afraid and love the uniform)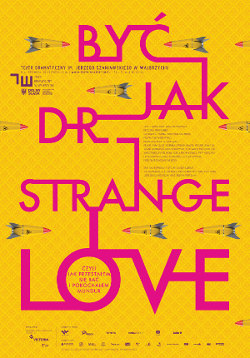 PREMIERE:
18th June 2016
Main Scene
Inspired by: "Dr. Strangelove or: How I Learned to Stop Worrying and Love the Bomb"; "2001" / "2001: A Space Odyssey"; "Male Fantasies"
directed by: Marcin Liber
text and dramaturgy: Jarosław Murawski
set design, costumes, light design: Mirek Kaczmarek
music: Filip Kaniecki/MNSL
stage manager: Iwona Skiba
cast: Sara Celler-Jezierska, Karolina Krawiec, Roksana Lewak, Joanna Łaganowska, Irena Sierakowska, Irena Wójcik, Mirosława Żak, Włodzimierz Dyła [g], Michał Kosela, Rafał Kosowski, Piotr Mokrzycki, Filip Perkowski, Dariusz Skowroński, Czesław Skwarek, Piotr Tokarz, Ryszard Węgrzyn
"Being Dr Strangelove" – Stanley Kubrik's inspired tale about madmen in power. Acclaimed director Marcin Liber tells a story of a deluded American general commanding his pilots to carry out an unprovoked nuclear attack on the USSR.
Washington-Moscow hotline, Stanley Kubrick himself, the whole truth about the American moon landing and the impersonated atomic bomb flirting with the heroic young pilots – all in one show.
Z powodu ochrony przed spamem Twój komentarz zostanie wyświetlony po akceptacji przez administratora strony.