A MAN CAME TO SEE A WOMAN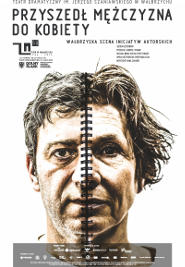 PREMIERE:
8th November 2014
Small Stage
At the Actors' Initiatives Stage
text: Siemion Słotnikow
translated by: Andrzej Wanat
director care: Piotr Ratajczak
stage manager: Anna Solarek
cast: Irena Wójcik, Piotr Tokarz
The main characters of the play written by Zlotnikov seem to feel a sense of bitterness about their life. Although mature and experienced enough to lead a stable plight they are still desirably searching for understanding and happiness. Their first encounter is a complete flop. But maybe they should keep trying to communicate anyway?
Z powodu ochrony przed spamem Twój komentarz zostanie wyświetlony po akceptacji przez administratora strony.